Design Specialization
Home > About Us > Design Specialization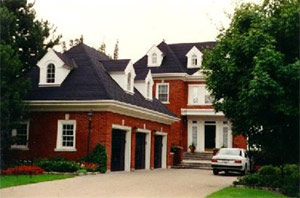 My area of specialization is in the traditional features and styles of architecture where the classical values of symmetry, proportion and harmony are present…
My design work is primarily for the client who is concerned about the "look" as well as the importance of room and space arrangement. Every detail is very important. Each design develops a theme, which will integrate the entire project together from the coordination and layout of furniture in individual rooms to the overall look and feel of the exterior and surrounding landscaping. The same amount of care and detail will be included for each project, whether the plan is complex, simple, expensive or inexpensive. This will achieve an elegant and comfortable place to be, as well as a delight to the eye.
Since my main function is to integrate a design concept, I am also an administrator and organizer. Like a conductor in a symphony, I have to know how to coordinate the production so that the conceptual ideas and vision are not lost in the construction process. For this reason, which is further covered later on, project management and the choice of contractor is very important.
I offer old-fashioned personal service. House calls and site visits are made as necessary. High priority is given to listening to the client's point of view, desires, likes and dislikes, especially at the start of a project. I personally handle most of the work myself, which ensures a much more creative and hands-on approach.
For more detail about this service, please go to our Olde House Restoration page.
Next page: Fee Schedule